It is hard to ignore the latest news (pesimistic) and financial perspectives of the world's economy status and times ahead of us. It will be interesting to see how the whole situation will affect our region…
From the perspective of the virtual world (e-business, Internet marketing and advertising), it is to expect that this area will also suffer and result in smaller growth.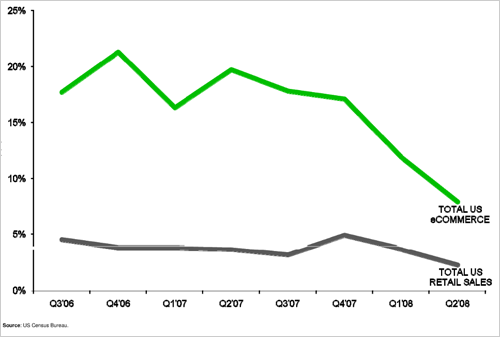 First of all, along with all the assesments and announcements, it is evident that the market is becoming more and more cautious. Experimenting will be left for some better times, the surplus will be put aside and some other issues will be in the focus:
Quality.
Risk reducing.
Spending control.
Those who analyise the situation very carefully and adapt very fast, along with smart spending, could end up doing quite well considering the situation…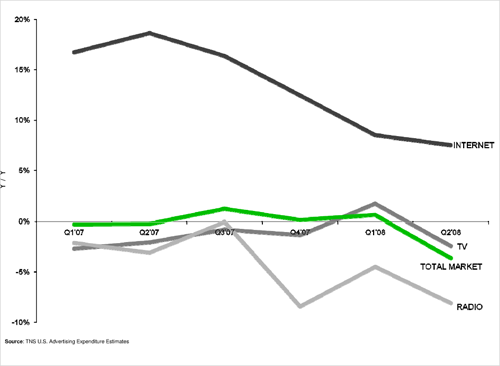 In my opinion, what could be a big advantage for online marketing against classic one, is its observability — if you want to play safe, where you can monitor results in a simple way, how much, when and how you invest, and what do you get from investment — and all this in a real-time?
Regarding some negative indicators from the field of tourism and travel, it is possible that a lot of people will spend their holidays at home and in front of monitors 😉
To get some thing straight, I'm not all up for exclusively online advertising, of course, it is not all black and white. The first thing that comes to my mind-are the banners — that, so to say, have the reputation of branding channels, without any focus when selecting users (mostly)…the banner campaign results are hard to monitor, especially in shotgun environment, with the purpose of attracting users of all profiles, without segmentation…
I read somewhere that during the last recesions (in the 70s and 90s) the companies that had gone against the trend and increased marketing budgets, came out with the same profit like companies who decreased their marketing investments. Also, companies like that came out of the crysis as absolute winners — their growth came out to be even as three times bigger from those ones who saved money! What do you say about that?!
It is all a matter of perception — is the glass half empty or half full? In times ahead of us, Internet marketing could steel some business from classic marketing, while the online marketing could specify itself and give a push to those cautious ones and place them in front of some that aren't…