Privacy Policy
Privacy or no privacy, let's see.
Scroll down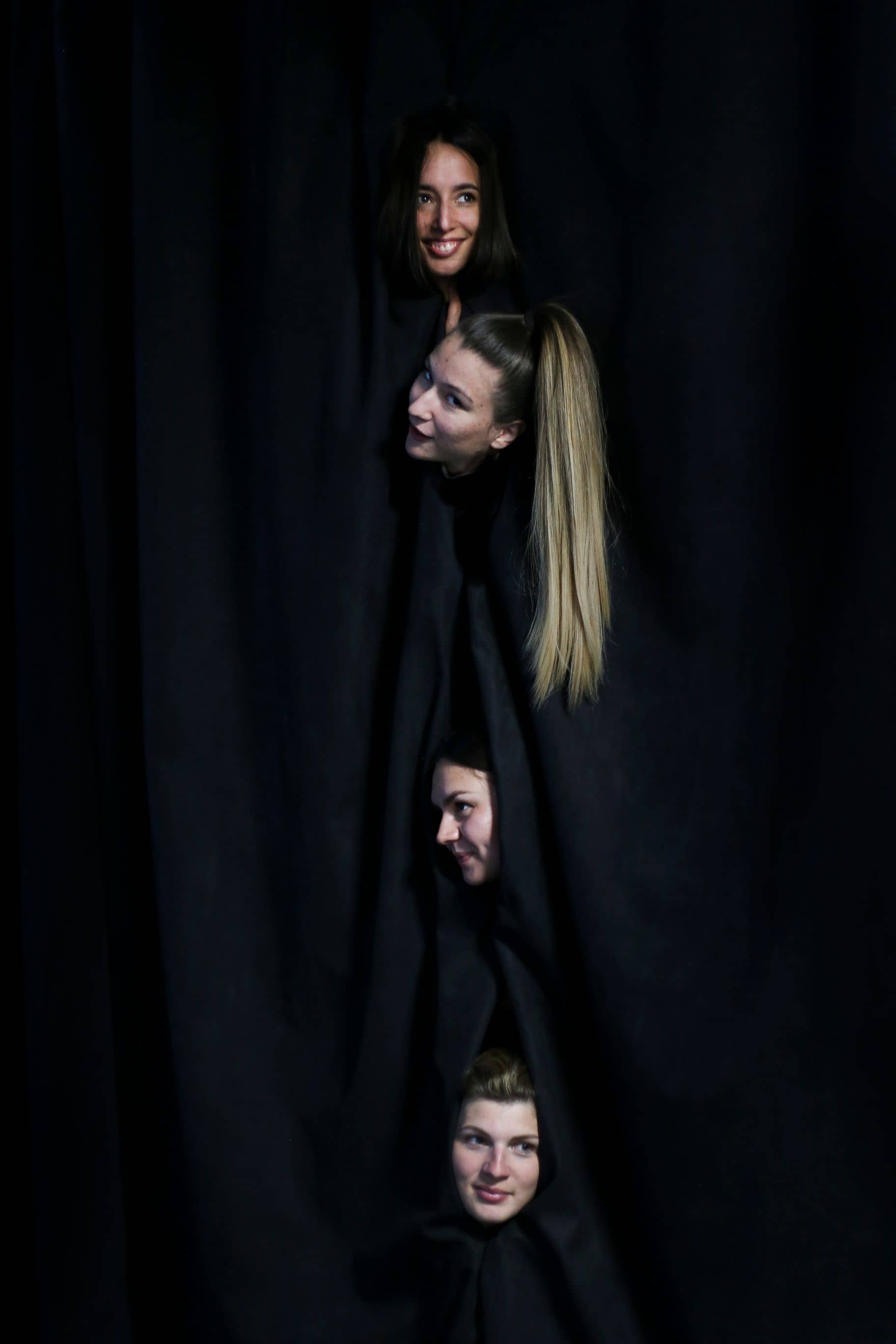 Introductory provisions
Uber LLC. (hereinafter: SeekandHit) acknowledges the importance of your right to privacy and is committed to protecting it.
On 27th April 2016, the European Parliament and the Council of the European Union adopted Regulation (EU) 2016/679 on the protection of natural persons with regard to the processing of personal data and on the free movement of such data (hereinafter: General Data Protection Regulation (EU) 2016/679) with a view to respecting the individual's fundamental right to protection of personal data which are being processed, in particular respecting private and family life, home and communication, protection of personal data, freedom of thought, conscience and religion, freedom of expression and right to information, freedom of enterprise, the right to an effective remedy and a fair trial, and the right to cultural, religious and linguistic diversity.
Taking into account the risks to the rights and freedoms of individuals, which arise from the processing of data both at the time of determining the means of processing and at the time of processing itself, which involve different levels of probability and severity, by implementing this Privacy Policy, SeekandHit undertakes appropriate technical and organizational measures to contribute to the effective application of the data protection principle, both by reducing the amount of data it collects and by introducing certain protection measures in processing to meet the requirements of the General Data Protection Regulation (EU) 2016/679 and the Act on the implementation of the General Data Protection Regulation (EU) 2016/679.
Therefore, SeekandHit here informs each user and visitor of its website of the intention to reduce the processing of personal data only to what is necessary for each specific purpose of processing. SeekandHitseeks to achieve this goal, inter alia, by reducing the amount of personal data collected, the scope of their processing, the retention period and their availability.
Consequently, this Privacy Policy describes the types of data that SeekandHit may collect from you and that you may make available by visiting SeekandHit website and by contacting SeekandHit via the tools and forms provided on the website itself. Also, this Privacy Policy describes the practice of collecting, using, maintaining, protecting and disclosing data collected in such a manner.
We point out that this Privacy Policy applies to all users and visitors (natural persons) of SeekandHit website. In accordance with the provisions of the General Data Protection Regulation (EU) 2016/679, it does not apply to the processing of data of legal entities, although their data (including company, legal form, contact data and data on persons acting on behalf of a legal entity) are collected in the same way as the data of natural persons.
Also, this Privacy Policy does not apply to anonymous data and data that have been altered in such a way that they cannot be linked to any particular individual or cannot be linked to them without disproportionate difficulty.
Uber LLC., Vinišće, Prhovine 2, VAT no. HR88526453580 is the Controller regarding your data collected under this Privacy Policy using the website www.seekandhit.com.
Under the provisions of the General Data Protection Regulation (EU) 2016/679, SeekandHit has appointed a data protection officer whom you can contact at the following e-mail address: [email protected]
Data collected by SeekandHit from you as a visitor and user of our website
1. Data collected and subject to automated processing
SeekandHit collects certain anonymous data about visitors using the website by various online means. SeekandHit cannot link these anonymous data to a specific natural person and collects them exclusively for statistical purposes, as well as for the purposes of adapting its services and website to the needs of users. SeekandHit may link the anonymous data referred to in this paragraph to a specific natural person only after obtaining the prior consent of that natural person.
We would like to inform you that in addition to the rights listed in section "Other general information and rights of users/visitors of the website" of this Privacy Policy, you also have the explicit right to object to the processing of personal data for the purposes of automated data processing, i.e. for the purposes of direct marketing.
The legal grounds for the collection of such data is Article 6 (1) (f) of the General Data Protection Regulation (EU) 2016/679, which we have divided into key groups as follows:
1.1. Data processed during an informative visit to our website
When you visit our website for informational purposes, which means that you browse it as a user without any registration and without providing any information about yourself, only personal data that your browser transfers to our server are processed. These are data collected for the purposes of displaying our web pages to you in the first place and to ensure their stability and security. In that sense, such data are necessary for technical reasons. The following data are collected in such a way and for such purposes: IP address, date and time of visit, time zone, the content of the request (specific page), access status/HTTP status code, the volume of data transmitted, the web page from which the request is made, browser
identification numbers related to your device from which you visit our website; operating system, its interface and configuration
language and version of the browser software.
Once collected, these data are stored in accordance with the terms and deadlines set out here:
https://support.google.com/analytics/answer/181881
1.2. Cookies
Pursuant to Article 6 (1) (f) of the General Data Protection Regulation (EU) 2016/679, we use so-called "cookies" on our website in order to optimize it. These are text files that your browser automatically creates and stores on your device (e.g. laptop, tablet, smartphone) when you visit our website. Such text files store information generated in connection with a specific device used when visiting the website. This does not mean that we can directly identify you. The general purpose of "cookies" is to provide the best possible user experience when using our website.
"Cookies" are used for the specific purpose of recognizing that you have already visited certain parts of our website, and when you visit again, the entries that you made during the previous visit and the settings you selected are recognized. They are also used for the purposes of tracking statistical data and analysing the use of our website.
When you visit our website for the first time, you can choose whether or not you agree to the use of cookies. If you select "agree", you give consent to the placement of "cookies" on your device.
You can change your mind about accepting and agreeing to the use of cookies at any time. Since it is not technically possible to ensure that you withdraw your consent to the use of "cookies" in a technically identical way (by clicking the mouse), for further information about deleting and ceasing to use "cookies", i.e. withdrawing your consent, please contact us at the following e-mail address: [email protected]
We also remind you that you can delete cookies at any time in your Internet browser settings. The withdrawal of consent shall not affect the lawfulness of data collection and processing carried out prior to the withdrawal.
1.3. Data collected via the Google Analytics service
SeekandHit uses a data analysis service called Google Analytics on its website, which is provided by Google Inc. based in Mountain View, California, USA. Using Google Analytics allows us to view data about a visitor to the website, which includes, but are not limited to, the number of visits to the website, the source from which it is visited and the time the visitor spent on it. This information is depersonalized, anonymized, and displayed in numbers that cannot be associated with a particular person. Such information is used exclusively for statistical purposes in order to adapt our services and the website itself to the needs of users and visitors.
These data are stored and used for the entire time until the visitor decides to exclude the said platform in the sense that their activity on the SeekandHit website cannot be further analysed. You as a visitor and user of our website can therefore be excluded from the scope of Google Analytics used on SeekandHit website by visiting the opt-out page of Google Analytics itself and downloading the plug-in program for your Internet browser that will allow you to be excluded, at the following link:
support.google.com/analytics/answer/181881
2. Collection and processing of data provided by contacting SeekandHit
On its website, SeekandHit allows the visitor to ask questions about our products, services and the company in general as well as to contact the SeekandHit by e-mail for any other issues. By selecting the contact form option, it will require you to enter your e-mail address, and in this way, you will be able to contact us easily.
In this case, SeekandHit stores and processes all personal data that you make available to us autonomously and voluntarily (e.g. your e-mail address, potentially your name and surname, telephone number, address and other information that you provide to us during the contact). This also applies to data you make available to us when applying for a job at SeekandHit, asking for an offer, seeking advice or assistance, and the like.
The above means that as a result of any contact with SeekandHit by e-mail or sending a job application and related documentation, the website visitor gives their voluntary consent to collection and processing of all personal data that they make available to SeekandHit. This includes a voluntary consent for SeekandHit to contact them to respond to inquiries and requests, that is, to contact and invite them to test their knowledge and abilities to perform the tasks of the position for which they apply.
In this sense, the data will be collected and processed only for the above purpose of communication and contact with you as the person who contacted SeekandHit and will be deleted when the reason and purpose of collection and processing no longer exist.
You can withdraw your consent to the collection and processing of your personal data at any time by contacting us at the following e-mail address: [email protected] The withdrawal of consent shall not affect the lawfulness of data collection and processing carried out before the withdrawal.
If you contact SeekandHit by telephone via the telephone numbers displayed on the website, SeekandHit notifies you that phone conversations will not be recorded.
When can your personal data be made available to third parties?
SeekandHit does not sell, rent or otherwise trade your personal data with third parties. However, SeekandHit may make your personal data available to certain entities when it is authorized or required to do so by law and regulations.
SeekandHit may make your personal data available to certain third parties as service providers, i.e. contractual partners of SeekandHit, all in order to enable a proper fulfilment of obligations under such a contractual relationship. For example, this applies to service providers for hosting and maintenance of our website, its development and back-up, and the performance of analyses. Such third parties are authorized to use the data solely for the purposes of fulfilling a contractual relationship with SeekandHit.
Also, in the event of a change in the status of SeekandHit in terms of a merger, acquisition, division and takeover or transfer of the company to another entity or in the event of bankruptcy proceedings against SeekandHit, SeekandHit may transfer your collected personal data to a third party which is the legal successor of SeekandHit in these cases.
SeekandHit may use and provide access to your personal data if it is the Company's obligation under the law and regulations, such as, for example, by the order of a court or another public authority.
Third parties will no doubt have access to your personal data as SeekandHit's employees in charge of resolving inquiries and requests received by e-mail and receiving job applications, all solely for the purposes of enabling adequate communication with you and possible employment.
Finally, SeekandHit may provide access to and use of your personal data to those natural persons and legal entities in respect of whom the SeekandHit has obtained your consent to such a data transfer.
Other general information and rights of users/visitors of the website
We would like to inform you that in connection with your data collected by visiting our website and by contacting SeekandHit or applying for a job, you exercise all rights stipulated by the General Data Protection Regulation, which means that you are entitled to exercise your right to deletion ("right to be forgotten") and correction of your data, the right to access the collected data, the right to restriction of processing of the same, the right to object to the processing of the same, as well as the right to the portability of your personal data.
In addition, we would like to inform you that in the event that you believe that your rights have been violated pursuant to the General Data Protection Regulation, you may file a complaint with the competent authority, i.e. the Croatian Personal Data Protection Agency.