Picture this: it's 2am, and while my teammate Iva rapidly types away on her laptop, I'm struggling to stay awake in a comfy armchair, dozing off between sips of coffee.
We're in the midst of the Young Lions Competition, competing against over a hundred young talents from all over Croatia to create the most creative digital campaign.
The Young Lions Competition: Everything You Need to Know

For those unfamiliar, the annual Young Lions competition brings together a range of creative fields; design, media, print and others, to find the winning, most creative solution for a real world client. You must be under 30 in order to apply. No previous experience is necessary, but passion for creativity and caffeine-fueled all-nighters definitely won't hurt your chances!
The competition was organized in partnership with Elan and was held at the state-of-the-art innovation center, ZICER, situated in the bustling streets of Zagreb. The cozy and vibrant setting provided the perfect atmosphere for all teams to unleash their creative sides.
First-hand glimpse into the digital category competition
The project challenged us to come up with a digital campaign for Trčaona, a running and nordic walking school and club based in Zagreb.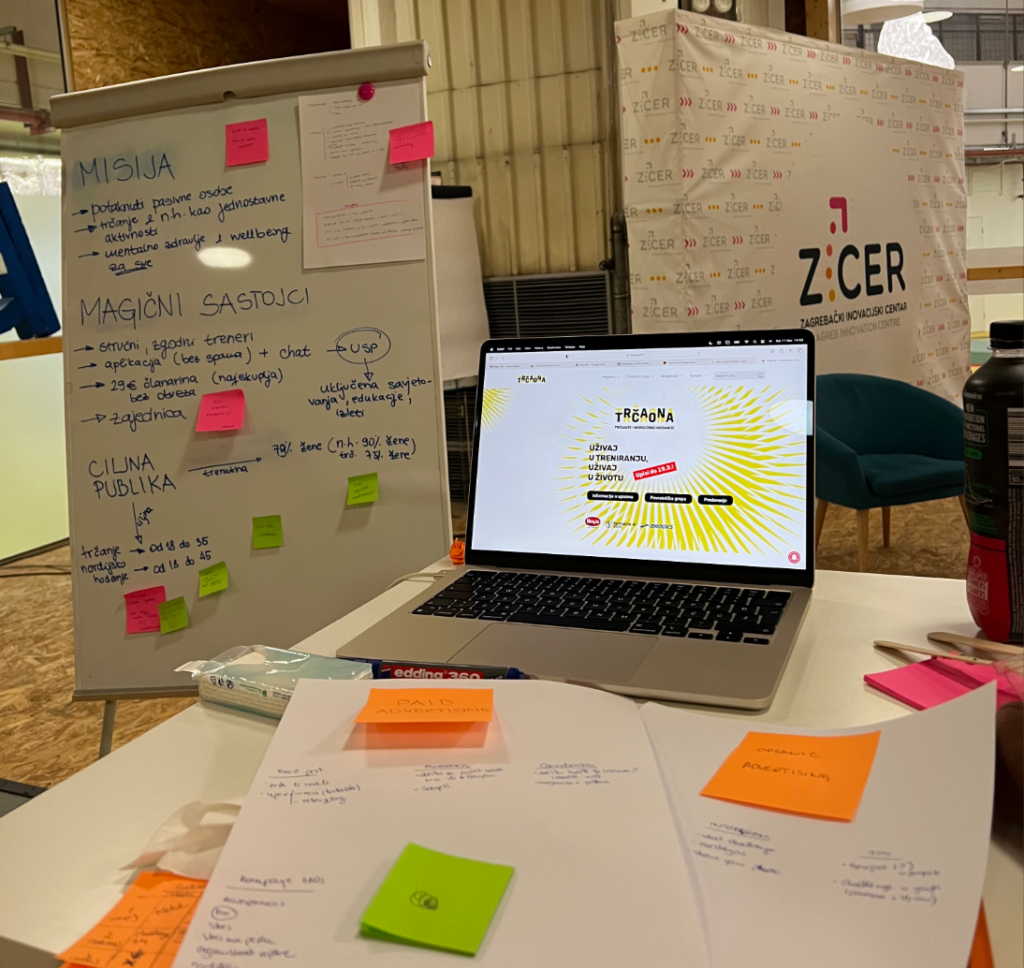 From our POV, the digital category seemed as the most broad and challenging one, requiring us to be both creative and performance-driven. We felt like we needed to draw on elements of other categories while retaining our main focus on numbers. This certainly challenged us to balance creativity and business goals, teaching us how they are in reality very dependent on one another.
And the stakes were high. The winning team would earn a very desired spot at the prestigious Lions International Festival of Creativity in Cannes.
With just 24 hours to work on our project, we faced a tight timeline that left us feeling sleep-deprived and a little loopy. Who knows me would find this no surprise, but I may have even caught a few 💤in that armchair while Iva worked tirelessly beside me. (Don't worry, I made up for it later!)
Despite the time rush, the real challenge was knowing when to stop brainstorming and start refining our ideas into a concise, effective campaign. We came up with so many great ideas which we eventually filtered into a campaign that we were proud of.
While we didn't make it to Cannes this time around, the experience we gained at the Young Lions Competition has most certainly prepared us for future creative endeavors.