Company Background
Podravka's history begins in 1934 when the Wolf Brothers founded a fruit processing workshop in Koprivnica, which was later renamed to Podravka. Today Podravka produces more than 1,000 food products that are available in over 60 markets around the world. Using the advantages of global and local markets, products are adjusted to the national cuisines, cherishing the particularities of local taste. Many famous brands such as Vegeta, Lino, Eva, Čokolino, Podravka juhe, Dolcela, Fant, Kviki and Zlatopolje are a part of one big Podravka portfolio. Their famous Podravka pâté also won the Superior Taste Award.
Expectations
The client wanted to reach a relevant audience and gain high-quality traffic for the given budget with an aim of increasing offline sales. Their online and offline presence was growing and they expected us to educate them more about the digital strategy, analytics setup and overall campaign measurement.

Awareness campaigns were run on Google search and display, but the special focus was also on YouTube, usually being the "extended arm" of TV commercials to achieve a higher campaign impact on the target audience.
Goals
Achieve long-term digital presence of different brands
Increase awareness of all Podravka brands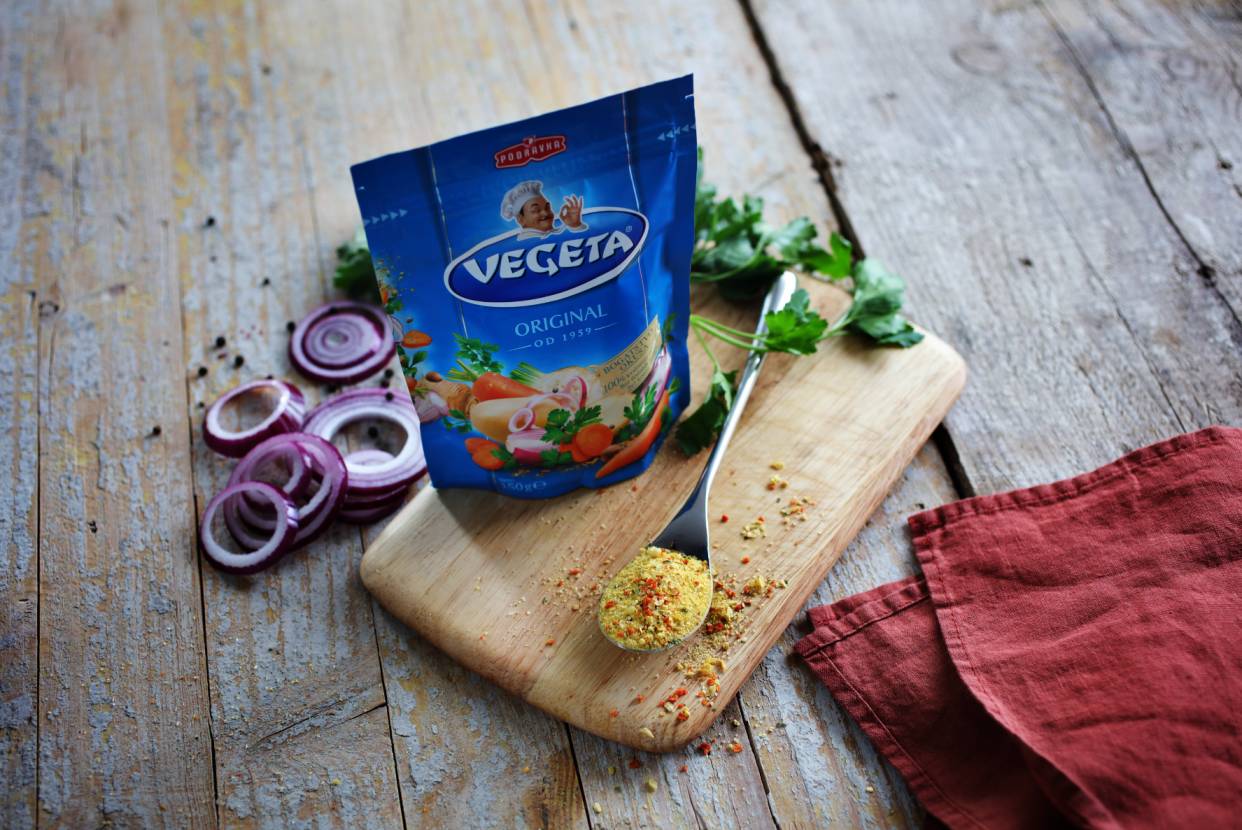 Solution
When we first started collaborating with Podravka, the first step was to establish the processes between us. Considering the size of the project and campaign quantity, we needed to connect our whole team who was working on Podravka with all projects, deadlines and requests by a project management tool. To ensure we're synced with the goals and work we're doing, we provided multiple educations and workshops in which we tried to introduce them with Google advertising, Google Analytics and other aspects of our work and future plans, but we also got an overview of internal Podravka processes.
As you already know, data is the key. Running successful long-term projects is impossible without the right data, so the big focus was on configuring tracking setup and data analysis. It enabled us to analyze past campaigns and predict the results that could be achieved with new ones. For each campaign, we created specialized reports with relevant metrics to assist the Podravka team with reporting to their different departments.
Having over 1000 products in the portfolio isn't easy. The client had to focus on different product sets depending on seasonality, so some campaigns were always on, and some were not. Flight campaigns were our answer to the seasonal peaks of different products with noticeable seasonality, while always-on campaigns were used for products whose demand is linear – e.g. Čokolino is a perfect meal for every season, right? 🙂 
Podravka is one of those clients who are always ready to try out new things – we were always encouraged to try out new ad formats, targeting options and were continually getting access to Google's Beta products. By utilizing Google machine learning solutions in our campaigns we ensured that our campaigns are performing the best way possible. Basically, supporting the company based on the vision that consumer trust is Podravka's biggest success through the digital channels, we are contributing to retaining Podravka position as the leading food brand in the region.
Millions of Ad Impressions